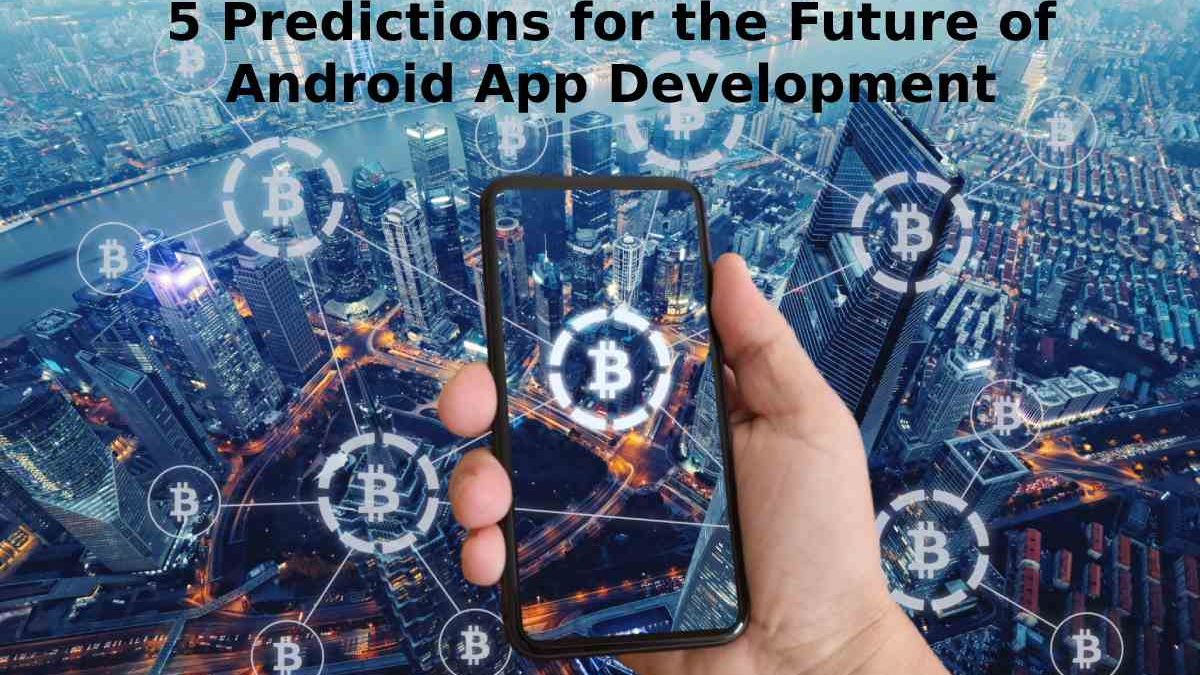 Introduction
Android App Development: The android play store contains millions of users. Therefore, spending on Android apps is very worthwhile. To reach a wide range of users, developing the app using the Android platform is vital. It is a promising and reliable platform that allows companies to meet a large customer base and audience.
Mobile users are very demanding and always need something new. For this reason, app development companies are constantly working to develop new technological solutions. Every year there are different challenges, pushing developers to overcome these challenges and meet users' needs. Android is the largest mobile platform used worldwide by millions of users.
Future Scope of Android App Development: 5 Predictions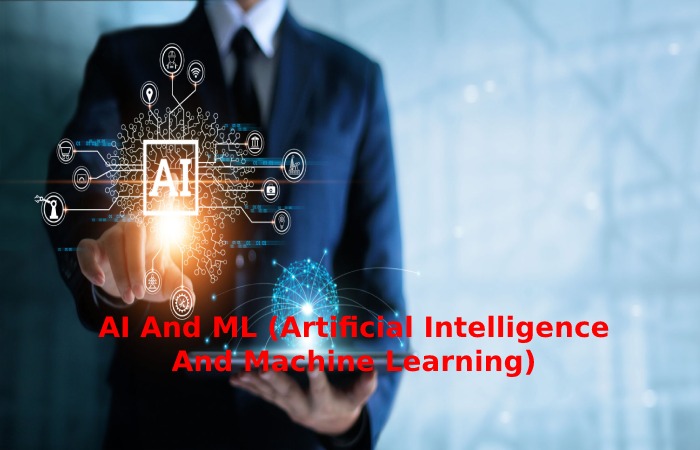 Innovations are part of our current life. We can see the use of artificial intelligence and also machine learning in different apps like Prisma, FaceApp, and many more. Artificial intelligence and machine learning in Android apps can improve the user experience and interface. Such as facial recognition that is used to open the phone lock and voice search that is used in Google assistants that makes it easier for users to find.
AI is not a new technology in the new market. It is used globally among millions of users. We have seen the trend of Android app development demonstrating AI like chatbots, intelligent predictions, voice translators, etc. These technologies will grow more in future use.
Also Read: What is the Bitcoin ETF? Everything you Need to Know About it
2. Apps on Demand
Your wait for the new world of apps will be over soon since the developers will offer various applications on demand. They are working to meet your needs for the next day. So lots of on-demand apps are available for you to use. Can you deny the importance of a smartphone in your life? Your answer would be no. Now it is easier to manage many tasks using specific applications, like navigation, which helps you know the routes quickly.
These apps are easy to use as no further technical knowledge is required. Millions of users from all over the world use this type of application. Many companies have opted for applications. Also, we will see a massive movement of on-demand apps in 2020.
Learn about some of the future trends in on-demand apps:
Beauty salon apps on demand
On-demand home help apps
On-demand babysitting apps
On-demand laundry service apps
3. Internet of Things and the Cloud
IoT (Internet of Things) is a hot potato for many people nowadays. However, there are multiple ways in which the cloud and IoT are transforming how mobile app development is done.
Statista reports, "Global IoT market spending is projected to be $1.1 trillion in 2020, with the market spreading across different domains such as smart cars, home appliances, wearables, etc., etc."
Let's look at an example of IoT – Think that you are in the office, and rapidly you realize that you have forgotten to lock the house. What are you going to do? Will leave be taken from the office to close the house? Will you ask someone to come to your home and close it? Both options have different circumstances and will take time.
IoT is one of the biggest and fastest growing demands. The power of the cloud and the API to manage many things will also speed up Android app development in the future.
Let's look at some of the expected IoT trends:
Smart and also self-driving cars
Healthcare integrated into IoT
Smart cities and homes
AI-enabled IoT devices
4. 5G Technology
5G is the fifth generation of the mobile network. Wireless technology aims to deliver high-speed GBPS data rates, massive network capacity, consistent user experience, higher availability, more reliability, and also ultra-latency. Improved efficiency and also higher performance allow for better user experiences.
The invention of 5G technology will open up new markets for businesses, users, and developers. The maximum speed of the network will be a revolution for mobile devices. Mobile application development can reap the benefits of using 5G across multiple industry domains, such as supply chain, IoT, transportation, payments, and application response will transform in milliseconds.
5. Cloud-Based Applications
Cloud-based technology is in huge demand. On the one hand, it reduces operating and hosting costs; on the other hand, it offers higher productivity, a scalable infrastructure, and better performance. Furthermore, the cloud is mainly responsible for reducing the load on the internal memory since it works with data in the cloud. Thus, it is very beneficial for businesses and application development companies. Some examples of the cloud are Dropbox, Box, Google Drive, and many other applications.
One of the best essential benefits of cloud-based apps is that users do not need to install the app to access and run it on their smartphones. Thus, they can save the internal storage of their mobile device. In the coming years, the popularity of the cloud will increase.
Conclusion
Users are very demanding today, which is transforming the ways of developing applications. These are the top 5 predictions for the future of Android app development that app developers and also users need to consider. To succeed in the future market and meet user demand, you must move forward according to the predictions above.
Also Read: What is the Metaverse? – Everything you Need to Know