What is Internal Communication? – Types and importance
Digital Webmd, 3 months ago
0
4 min

read
13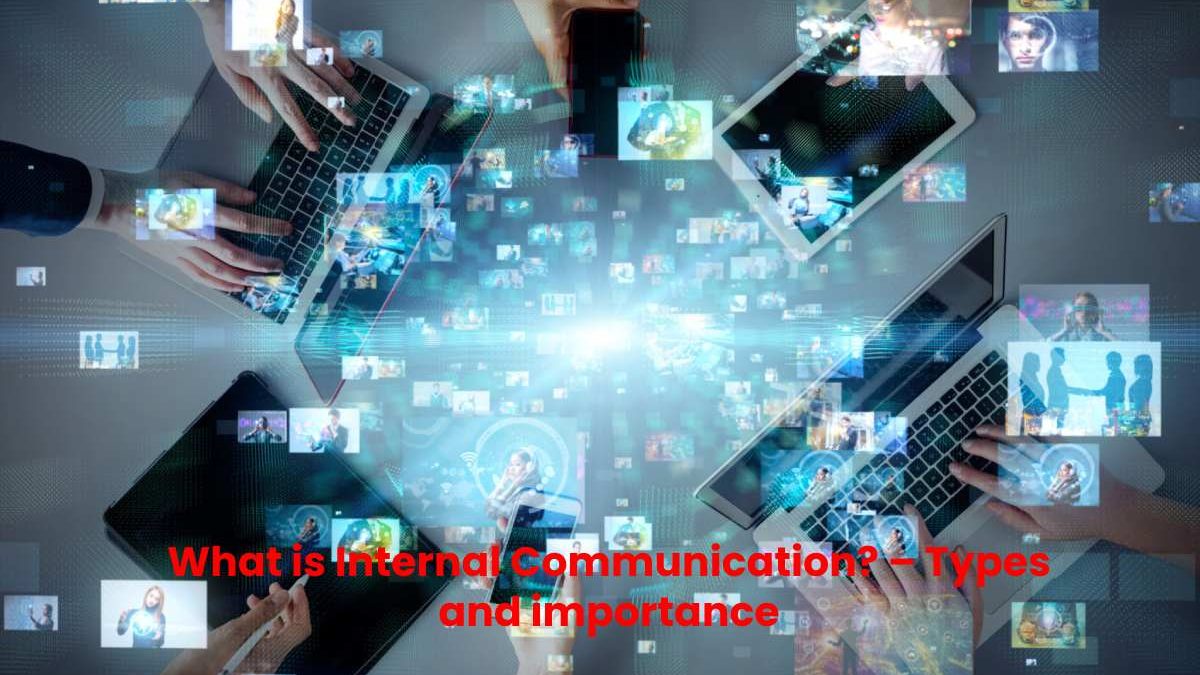 Introduction
Internal communication is communication within an organization or business. This communication includes formal or informal communication. Similarly, the various departments that transmit information to employees differently are subject to internal communication.
Internal communication must be effective because it is an essential source for identifying and presenting the organization's problems. In addition, effective internal corporate communications can increase employee job satisfaction, productivity, and efficiency by reducing turnover and complaints and helping increase profits.
Internal Communication Types and Channels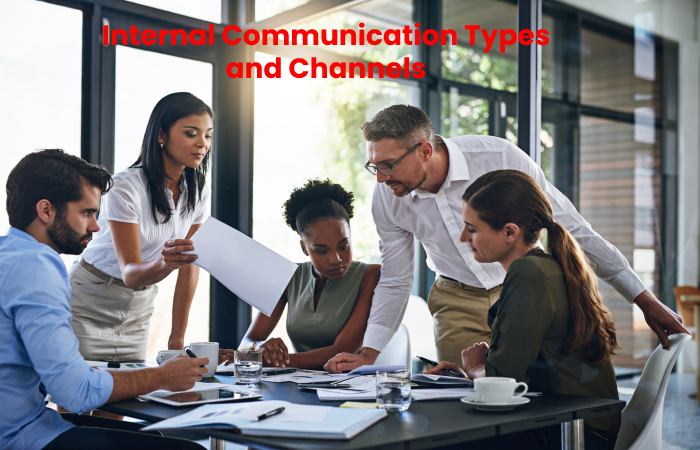 Workforce demographics frequently change, which highlights the need for different communication channels. Wherever workers work and whatever they do, there is an advantage for both  communication in the office and remotely.
Information sharing can be verbally or electronically through the corporate internet. The beauty of the internet is that it's available 24/7, and staff can access it from any location with an internet connection.
There are five primary sources of internal communication:
Management: who dispense information such as strategies, company results, internal and external data, and other important general information.
Team: between colleagues who work together to achieve the same end goal.
Face-to-face: briefing individuals on tasks and situations.
Peer: informal chats between colleagues to share information.
Resources: the intranet, email, social media, messaging, video calls, telephone.
Each of these types uses a particular channel to achieve its internal communication goal:
Verbal: The passing of information by word-of-mouth.
Electronic: How most information in writing is shared.
Paper: A way of communicating using posters and graphics.
Importance of Internal Company Communication
1. Goal-Oriented
In any organization, people need to be familiar with their goals and also the strategy or activities that need to be undertaken to achieve them. Internal communication facilitates employee motivation and empowerment by clearly defining objectives. Furthermore, it also includes communicating or visualizing practical actions that need to be taken by employees to achieve these goals. Effective internal communication motivates employees to work towards common goals.
Also Read: What is the Metaverse? – Everything you Need to Know
2. Increases Brand Value and Customer Satisfaction
Through internal communication with frontline workers, organizations ensure they deliver on the promises customers expect. As a result, it leads to better customer satisfaction and thus increases brand value. In addition, communicated goals and up-to-date employee information drive brand loyalty. Ultimately, this improves sales.
3. Crisis Management
Organizations can effectively manage crises in the internal and also external environment through timely and careful communication. Assistance with crisis management, both short and long-term. Short-term crisis management is about a specific incident and how to handle it. Still, long-term crisis management is more about preserving an organization's reputation or brand image and taking corrective action to avoid such situations do not happen again. communication facilitates this by providing updates on organizational structure, policies, etc. before a crisis arises.
4. Increases Employee Engagement
​​Effective internal communication provides regular feedback that creates a healthy work environment and leads to a more engaged workforce. Ultimately, this reduces employee turnover and also attracts top talent to an organization.
To survive in a competitive market, the organization needs a well-organized communication system to create an open environment and happy employees, as this increases the value of the brand.
Also Read: Which is the Best SEO Plugin For Word Press?
5. Drive Innovation
An open, fluid, and efficient communication system creates a comfort zone among employees. Employees can optimally use their creativity and innovative ideas to achieve common corporate goals as dedicated resources if they feel comfortable. Furthermore, through effective and well-managed  communication, employees can convey their suggestions or ideas for the organization's benefit. Without effective communication, the potential of employees will not be fully utilized.
6. Building Effective Teams
Open and fluid internal communication leads to a well-integrated and effective team by increasing employee morale. Once employees feel a sense of belonging through accurate information or communication about the organization's values ​​and goals tend to perform better. In addition, they also feel safe in the workplace, and the general morale also improves.
7. Strengthens the Transparent Environment
Organizations with an effective communication system benefit from greater transparency, which leads to increased brand value by building trust in the brand and its products or services. In addition, smooth internal communication helps to implement various new guidelines quickly.
8. Effective Employee Management
Through internal communication, employees are well informed about their areas of work and also the tasks to be performed. It also helps to share feedback between employees and their managers. Feedback is required for any improvements or changes in the work culture throughout the organization.
Conclusion
Internal communication refers to a group of processes or tools responsible for adequate information flow and collaboration among participants within an organization. Internal communication involves  between top management, management, and also employees.
Also Read: What is the Bitcoin ETF? Everything you Need to Know About it
Related posts