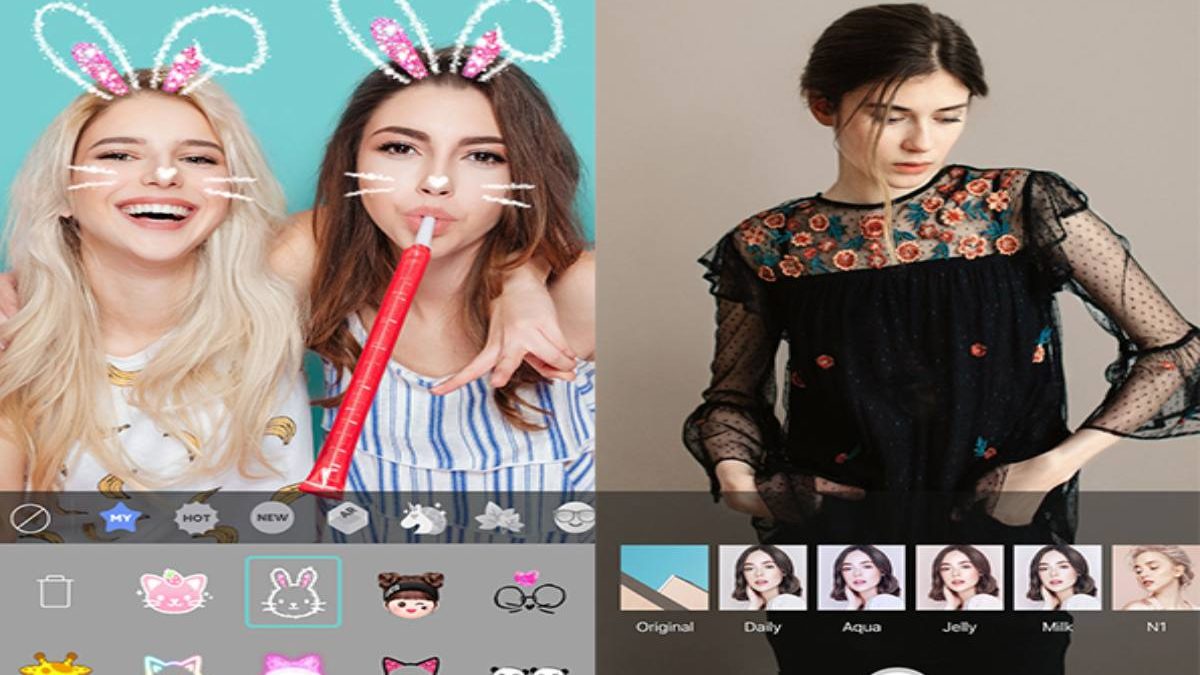 Introduction – What is Deco Pic App
What is Deco Pic App: Over the past few weeks, many Galaxy smartphone users woke up to a new Samsung app seemingly installed on their phones overnight. It's called DECO PIC, and you may have already spotted it in our apps drawer. At first, it looks like it was downloaded and installed out of nowhere without the user's consent.
Samsung phones could not install this App without your permission, and it simply created a shortcut for an app that already was on your phone but stood hidden inside the default Camera app. It has a wide variety of applications available on the galaxy store.
Samsung's photo and video editing tool, Deco pic, has several features, such as a live stickers mask. The number of permission should not be required for photo editing apps. This App from the galaxy store openly acknowledges it needs access to your phone, location, and microphone, none of which are typical for photo editing apps. Specific photo editing programs also need access to photo editing programs.
How Does Deco Pic App Work
DECO PIC is a set of creative tools available for Galaxy users to create fun and silly pictures they post on social media. It started as an extra mode for the Camera app, but many customers were unaware of its existence. A shortcut was added to your screen to promote the creative tools and help you make funny photos and videos with live stickers, masks, and frames.
DECO PIC requires some permission as part of providing the service to consumers:
Camera: To give a graphic effect to photos or videos.
Audio: To record sound when recording video.
Storage space: To save the recorded pictures.
When a sticker effect is apply to a preview image, tap to take a photo or press and hold to record video. Experience various live stickers with your friends and share joyful moments.
You will be asked to Allow those permissions the first time you use the App.
Permissions – What is Deco Pic App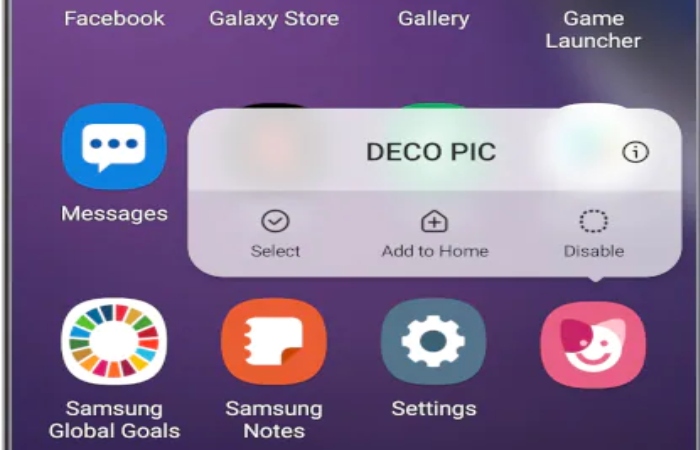 You will be asked for permission if you use the App for the first time. It includes access to the camera, audio, and storage space. As mentioned, the DECO PIC is a creative tool that helps you make entertaining photos and videos to share on social media. The App offers multiple AR categories, including GIFs, masks, frames, and stamps. In addition, you can also search for and download/buy AR live stickers from the Galaxy Store.
Camera: To give graphic effect to photos or videos
Storage space: To save the recorded pictures
Audio: To record sound when recording video
Hence, To provide app service, the following permissions are required.
For an optional license, you can still use the basic feature of the service even if you did not permit them.
[Optional permissions]
Features – What is Deco Pic App
Samsung is a popular brand with many impressive features and outstanding qualities:
It has provided many apps that help improve the users' experience, and the Deco Pic app also appears to improve the use and workability of Samsung.
Remarkably, Samsung introduced different applications for users to enjoy, but recently Samsung has fixed an application named DECO in Galaxy's new devices. In this guide, you will come to know all about the Samsung app and its workability.
As we have described, the Deco app has outstanding features, and these features provide very enjoyable movements for the users when they have a chance to use all these features.
DECO has many beautiful frames to decorate pictures, and when the users interact with these get very rhythmic movements.
1. GIFs:
Gift GIFs are those enjoyable stickers the user applies to preview an image. When searching and using different matches and terms, GIF images help to retrieve images.
2. Masks:
There are many unique and impressive masks that the user can apply on their face. These masks show interesting effects according to facial expressions, making a special look viewing the user's face.
3. Stamps:
Stamps help plenty of letters to decorate pictures. These Stamps also have a crucial role in improving the level of an image.
4. View More:
It is another impressive feature of the deco pic to offer the chance to users to get more stickers from the Galaxy store.
How to Install – What is Deco Pic App
Samsung is always try to give its users unique experiences. Before this, they surprised their users also by placing applications in their app list via Galaxy Store.
The Deco Pic App is one of them. This App was automatically installed in most of the flagship Samsung Galaxy Phones, so users think the application is strange and  remove. They have shared feedback with Samsung also because these applications ask the phone to access the camera, storage, and audio.
After a few days, the users knew the truth and enjoyed the applications. The Galaxy Owner vanished all the rumours about the stranger app Deco Pic by sharing a short description.
Process – How to Install the Deco Pic App
If you want to download the Deco Pic App for your device, Here is the simple process to download and install it.
We have a public Telegram Channel where we have a public of the kind of applications updates in different types of versions, so you have to visit our Telegram Channel to download the Latest version Of the Deco Pic App.
Download the App by clicking on the Download button above; then, you must click on Install. Once you have installed it, please give them the permission that the App asks for; after that, you can use Deco Pic App perfectly.
How to Uninstall – What is Deco Pic App
Many users have been posting about difficulties uninstalling Deco Pic from their devices.
While some claim they've successfully uninstalled the App in developer mode, others say they can disable it on their devices but not uninstall it
One Redditor claim they uninstall it using the system app manager on their device, although that cannot be confirm.
Still, it is worth giving it a shot, so users who want to try to go to 'Settings,' select 'App.
' Find 'Deco Pic,' then hit the three-dot menu button at the top-right and select 'Uninstall Updates.' It will reportedly uninstall the new updates to the Deco Pic app on Samsung devices.
Conclusion
Deco pic is a Galaxy app that provides users with exceptional features to create their preferred videos and photos by using different frames, Gifs, masks, and stickers with a creative mind. More interestingly, it helps the users not to find any other application for editing a video or photo, and it has all the editing features to assist the users. If you want more information about the App and how it works, check it out from the above body of text.
Helpful Resources:
Network Protocol – Introduction, Types and Characteristics, and More
What is the Risk to Crypto from Regulation?
Mobile Applications – Why Create Educational Mobile Applications?
Lifecycle Marketing – What is Customer Lifecycle Marketing?
Mobile Apps Smarter – How AI is Making Mobile Apps Smarter?