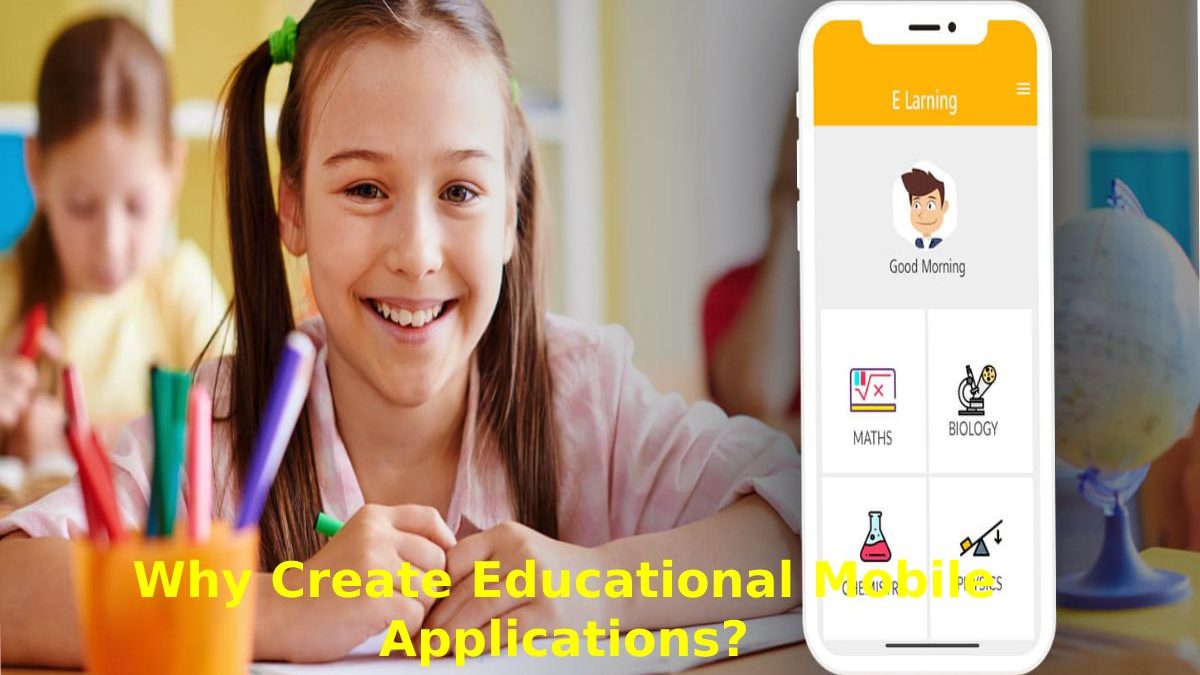 About – Create Educational Mobile Applications
Create Educational Mobile Applications: Institutions are adopting mobile educational applications to benefit students, teachers, and administrators. The development of technology and hyper-connectivity have driven the rise of tools such as mobile applications that allow us to carry out many of our daily activities with more practicality and immediacy, from buying private and public products or services to acquiring new knowledge.
Apps operate as portable software on mobile devices and serve different purposes, which is why the education sector has seen tremendous opportunities to promote e-learning.
Online learning is a modality that provides flexibility and personalization in the way students learn. In the same way, it is an opportunity for educational institutions of any level and specialization to provide a better experience and attention to their students.
Considerations Of E-Learning Through A Mobile Applications
E-learning is a learning method in a digital environment that manages the entire course, content, objectives, and goals. Also, it is a communication channel between students and teachers within the school.
Likewise, it contains the didactic resources (videos, documents, bibliography, activities, etc.). Finally, it promotes interactivity and gamification through webinars or discussion forums aligned with a pedagogical approach appropriate to the level and objectives of the course.
Another element of great importance is the actions of teachers, who must provide guidance when necessary and evaluate students periodically.
Why Develop an Educational Mobile Applications?
Thinking about developing a mobile application for your educational institution has a high investment value. Still, its long-term benefits allow you to give more personalized and immediate attention to your students, promote and reinvent your e-learning services and even save money—operational costs for your administrative staff.
Also, it helps you adapt to new trends since online education has increased due to the Covid-19 pandemic since it is essential to provide digital solutions that allow all students to access and manage their educational courses more easily online—a new normal.
Significant growth of mobile educational applications is expected from 2023, and the company Technavio calculates that it increased by 26% and will continue to do so in 2024; its boom in Latin America is also highlighted.
5 Immediate Benefits to Create Educational Mobile Applications
Educational mobile applications not only help you complement your students' studies but also allow you to implement a comprehensive portable learning system that empowers the student thanks to its practicality and availability.
Here are five reasons to bet on these platforms:
1. Develop Learning Methods Based on Student Needs
With the development of an educational app, it will be possible for you to design academic courses that not only fulfill related to education purpose but are also better adapted to each student's availability and learning pace.
It is a solution that integrates all the aspects that make up their learning process and allows them to manage their status and their complementary documentation and activities from a single source at their fingertips, even if they are away from school or a computer.
2. Extend Knowledge Inside and Outside the Classroom
Academic supplements (bibliographic material, slides, documentaries, etc.) benefit the educational process. Still, they can prevent progress in the student's training when it is impossible to access them because they are in the facilities or stored on a computer. In addition, they can't wear it all the time.
On the other hand, when these documents are stored within the app. The student can review them at any time and place they require.
3. The Student is an Active Agent, Also Interacts and Participates More
Student engagement is always a concern for institutions that want to implement a mobile app. However, these interactive tools encourage two-way communication and help students better retain knowledge.
Thus, the student can:
Decide how, when, and where to access the necessary pedagogical resources to strengthen their learning.
Choose from multimedia learning materials, various learning sessions such as live broadcasts with teachers, seminars, and forums where you can ask questions.
Control study time and manage your daily routine through calendars and notifications even if you are not on the platform.
You have the autonomy to view and manage your data, progress. And educational processes whenever you require it from the app.
It breaks with the passive learning experience because. In addition to listening and visualizing, you will be able to interact with the resources.
4. It Favors Two-Way Communication Between Students, Teachers, and Administrators
Communication between all application users is also favored because an instant messaging section can be integrated to open conversations with teachers and other students, facilitating access to files to share them on the same channel.
In addition, it is possible to communicate with the administrative staff to resolve doubts. Manage student data, receive monthly payments, annuities or per course, etc.
5. Concentrate And Ideas Relevant Course Information – Create Educational Mobile Applications
Another advantage of mobile educational applications is that they allow you to have better control over the most critical events and documentation for the administrative and academic management of the institution.
Well, it schedules and informs students through notifications about the dates of exams. Homework and project deliveries, registration requests, the requirements for enrollment or development of the course, etc.
Conclusion
An educational app is a part of mobile software design to help individuals with remote learning. The examples vary from apps learning kids basic math to apps acting as advanced professional training platforms for adults.
Helpful Resources:
Mobile Apps Smarter – How AI is Making Mobile Apps Smarter?
Milling Machines – What They are, Types, and Characteristics
What is a Web Project? – Management, Phases, and More
4TB Hard Drive – About it, Storage, External, Internal Hard Ware And More
Digital Planner – About, Features, And More
Blueberry App – Tips, Data Collection, And More – 2022