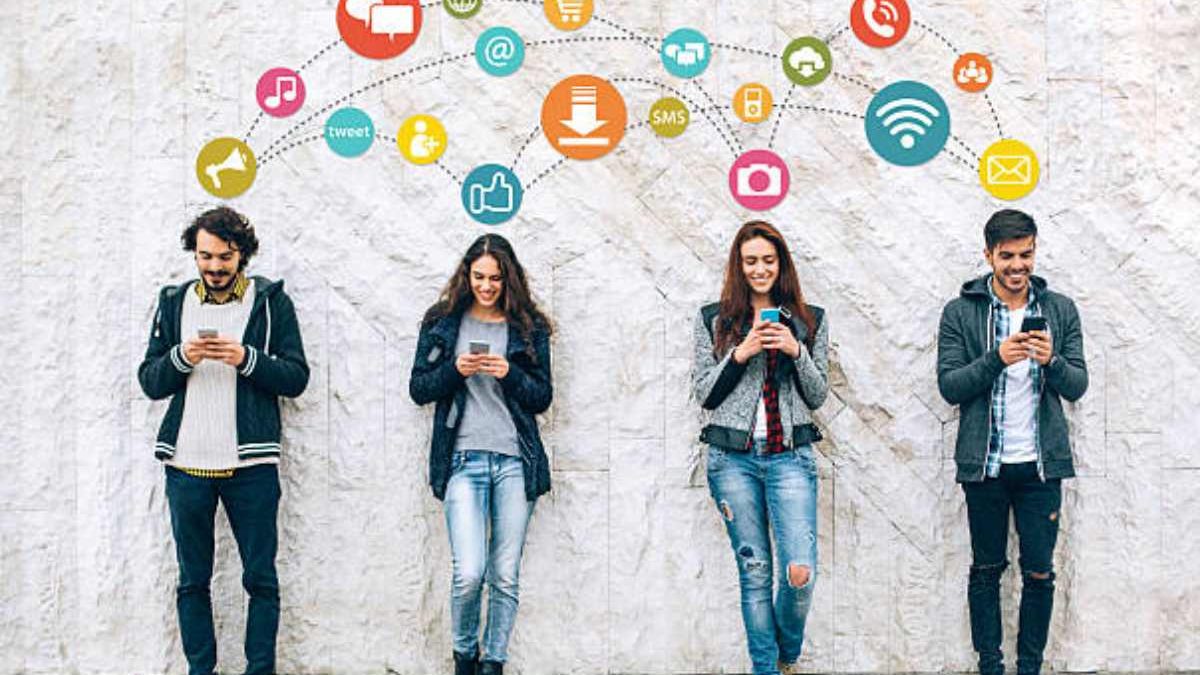 Social media handles began as a means to maintain communication with peers and loved ones. However, it has transformed quickly, making it highly versatile and scalable for various needs.
Brands are now readily using these platforms for better reach and consumer targeting. You can create better and more powerful connections with your target audience and maximize profitability and business exposure.
Although you might not support the use of social media, it has now become an inseparable part of business marketing. Internet users spend a substantial part of their time on social media platforms like:
Twitter
LinkedIn
Instagram
Facebook
Brands harnessing these platforms correctly can easily get better conversions, maximize profitability and get better results plus business growth. Corporate communications have transformed with the inclusion of this social media platform, but it's still important for business enthusiasts to understand its full impact.
How Social Media Changes Corporate Communications
Social media is becoming the primary source of information for most companies. For example, Advertisements, movements, and products are all shared on these social media handles, thanks to the increase in social media users.
Today businesses use these platforms for brand awareness and product promotion, making it a must for any venture. Using social media handles for your business, you can surpass geographical limits, reach out to more audiences, and increase brand stature.
The internet has been a key player in this process and completely changed the business marketing landscape.
1.      Essential Business Strategy
With social media, information is just a few clicks away, regardless of the niche. You can check the news or see the latest ventures introduced in the industry. Internet and social media use surpasses traditional shopping, studying, and learning methods.
Social media chartrooms in education have also changed the way we see our communication. Corporate sites leverage these methods to reach a larger audience and connect with a better customer base.
They can increase conversions by targeting specific audiences and getting the best results. Companies can even conduct webinars and promote products or courses. With social media, the potential in digital marketing has become virtually limitless. With a little strategizing, you can change everything.
2.      Online Payments
Payment methods have a huge impact on business processes. There was a time when these payments were for online banking services. However, the trends and dynamics have transformed in a brief period. These social media platforms have also introduced dedicated payment methods, such as Whatsapp Payments, that can help with corporate communications.
Small-scale brands are even providing customer support and conducting payments through these platforms. However, maintaining the security of transactions is a substantial challenge for this business. If a business overcomes this challenge, robust communication and payment become pretty straightforward.
3.      Sharing Company Related Information and News
Individuals in the corporate world need to stay in check with their audiences and keep them updated. For instance, publishing major business-related events is a must if you are a business with stakeholders. While third-party website publishing is common, formal social media platforms are also a good option.
For instance, platforms like LinkedIn and Twitter are the go-to choice for business owners that want to share an official statement. These platforms are highly accessible, making sharing the news with relevant parties easier without causing too much complication. Social media platforms have also changed the way audiences see these official statements.
For instance, audiences had little understanding of corporate trends in the market, but that's not the case. Audiences are readily following corporate social media handles for updates and news. It has also helped build awareness among the audience, helping individuals become well-acquainted with industries.
4.      Added Metric for Success
Determining the success ratio of a company is a major factor for future strategizing. It doesn't matter if a company introduces a new product, service, or offering—they need the measurement for success.
Knowing the reaction and industry responses can help better understand flaws in current strategies and improve them as required. Social media has proved to be a viable option for data collection for success measurement. It has become a KPI and is now leveraged for strategizing.
Most people determine a company's worth based on their social media handles. However, it extends further from likes on the posts. It is also about how people interact with the content shared on this social media platform.
For instance, several corporate companies use newer content like polls and discussion threads to include their audience on a different level. It can help understand the audience's reactions better.
For example, most audiences support sustainable businesses on social media accounts. It's why corporate leaders like Unilever plan to become sustainable by 2040. If corporate companies utilize this feedback and interactions correctly, successful strategizing is only a matter of time.
5.      Better Brand Visualization
The way your audience sees your brand is a major player in its reputation. One of the biggest challenges for corporate companies is influencing this visualization. If the audience sees your business as a profit-driven company, they will likely not come to you.
Instead, if you're sharing valuable and knowledgeable content on your social media accounts—it'll bring better results. The audiences are smarter now and want companies that genuinely care for their audiences.
You'll increase your industry reliability by sharing content that helps your audience. The audience will start seeing your company as the go-to option when they have an issue. They will turn to you for equally profitable advice and consultation. Once the audience starts relying on your business, you can easily attract them for conversion. Moreover, these audiences are likelier to share your content and market your services with word of mouth.
Bottom Line
Social media substantially impacts corporate communication with brand visualization, online payments, brand awareness, and more. We recommend taking the time to carefully craft your corporate communication by including social media in it. It'll help you stay on track and get the best results from it in the long run.