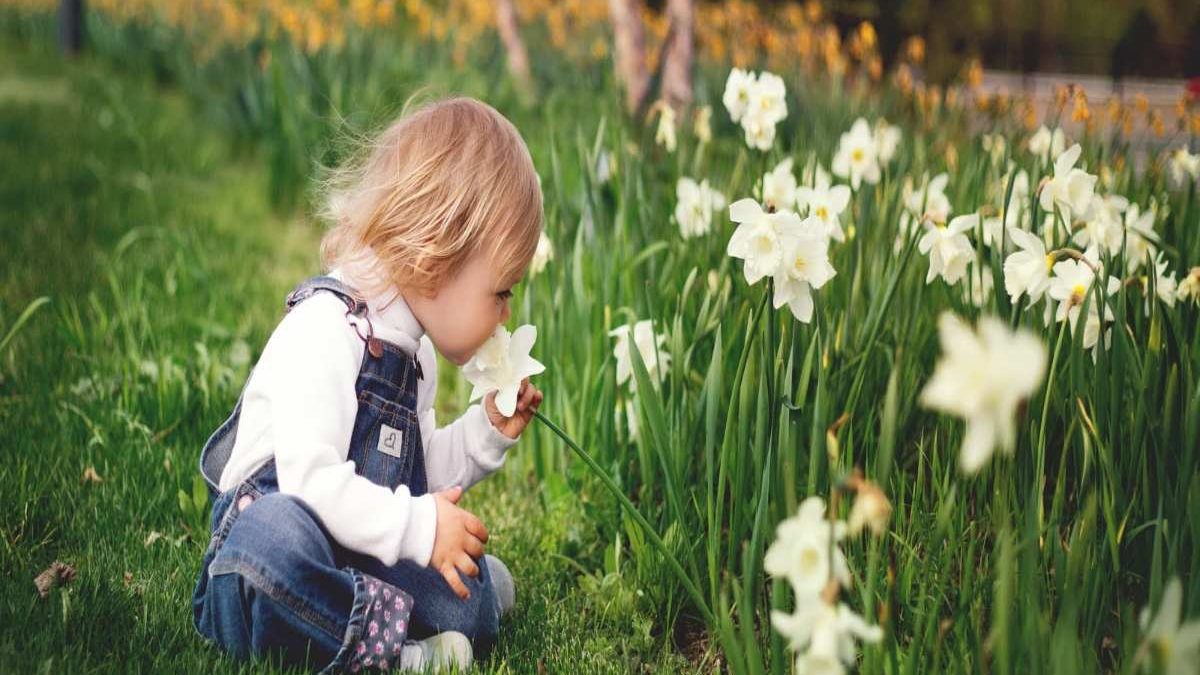 The poet is trying to say that beauty is in everything. All the small things we do or the environment around us, everything has beauty in it. Everything has its importance. All items are beautiful in their unique way.
A Thing of Beauty Summary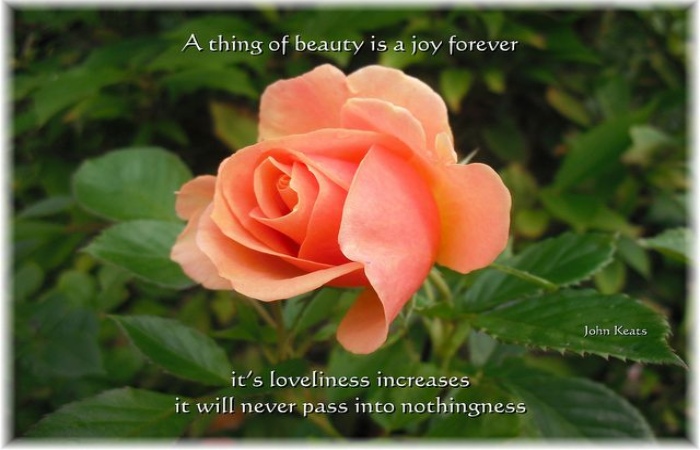 He says that beautiful things make an everlasting impression on our minds. These things give us peace of mind and pleasure. Beautiful things act as a shade under which we can sleep soundly and have sweet dreams. However, these have the power to bind us to the Earth. Despite a life full of disappointments, despondence, sad happenings, and troubles, beautiful things make our life cost living by providing hope and enthusiasm.
The poet gives examples of such beautiful things that give us endless joy. these are simple things like the Sun, the moon, different kinds of trees, etc. But, according to him, even ordinary things like groups of sheep, daffodils, springs of water, and aroma roses growing in wild forests are beautiful things that give us joy and delight. Even the legends of the 'mighty' dead consider attractive because they have the same effect on the human spirit.
What is the Concept of Beauty, a thing of Beauty?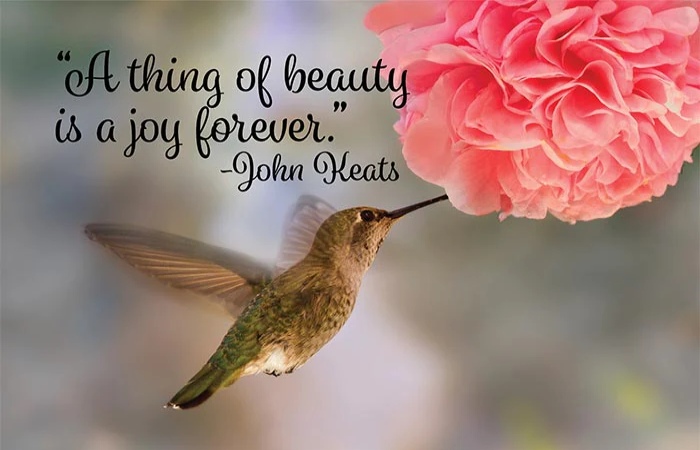 The phrase "a thing of beauty is joy forever" means natural or artificial object that makes a person happy for a long time, even if its beauty fades. Therefore, it is always a source of fun, happiness, and pleasure for a person or group.
The poem A Thing of Beauty, written by John Keat, is about the poet's view on beauty and its importance in life. I want to say that John Keats belonged to the Romantic Period, the theme of which was "Return to Nature. "
The poem is based on the theme of Romantic Poetry. The Romantic Poets believed that the material world had given birth to greed, misuse, desire, and movement for physical things.
The Romantic Poets thus run away to countryside life to get closer to nature, which is the definitive source of peace, happiness, and joy.
The Poem, A Thing of Beauty, is Divided into Four Stanzas
Stanza 1
The poem begins with the famous line A thing of beauty is joy forever, meaning that beautiful things always give human desire. It never Passes into emptiness, i.e., beauty never dies; its loveliness increases. 
Stanza 2
In the Second verse, the poet says that as a thing of beauty is essential to us, we gather the flower-like charm of the beautiful things every morning and make a crowd that gives us joy.
There are unhappy moments in our life. But, of course,  we want nature in the inhumane grasping life. But we have to face unhealthy ways, sorrow, and even failures. But despite all these negative things,  beauty takes away all these worries and gives us joy and peace.
Stanza 3
In the third stanza, the poet give examples of things of beauty that provide us with joy and happiness. Examples include the Sun, the Moon, trees old and young that grow up and give peaceful shade to our spirit (innocent sheep)], daffodils (that make the Earth green), and pure and cool streams. Finally, there are summer in which the fair musk-rose bloom that shines (sparkle) the season.
Stanza 4
Finally, the poet state to the beauty of majesty of the mighty dead, i.e., the martyrs who sacrificed their lives for a good reason. So there is joy in the lovely tales we have heard or read about them. Thus nature is the endless fountain of illustrious drink that it pours unto us from heaven's brink. So the line means that nature gives us infinite joy from heaven. Hence it is the last source of happiness.
Increasing Beauty in Everything Around Us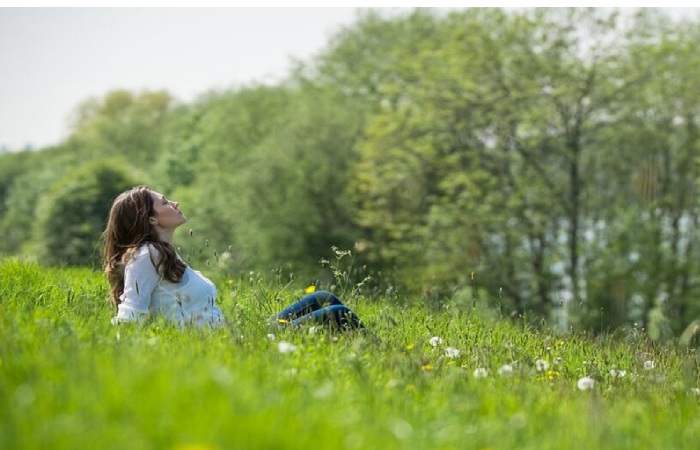 There is an ever-increasing beauty in everything around Us! Here is beauty in all the things we see around us. It brings us happiness when we see something beautiful. Its attractive beauty always increases, and also it can never end. Even as it ages, the beauty increases and can never stop – it is everlasting and also keeps growing. Beauty is endless; it does not go away.
1. Relax in a Pavilion. Enjoy the beauty!
 Beauty enables us to cover ourselves in a band of flowers (a wreath) to help us form a daily bond with the Earth. Our relationship with this Earth can be wrapped like flowers in a wreath if we enjoy the beauty around us.
2. A flower Wreath!
Our Earth fills with evils/obstructions like:
sorrow, hopelessness,
unkindness,
absence of good-natured virtuous people,
sad and dark days,
harmful and depressed system of life.
The word "unkindness" can be understood in two different ways:
Spite – instead of "in spite" (poetically).
Meanness – intention to knowingly hurt someone.
3. Our Earth is filled with despondence, brutal nature, gloomy days, and Unhealthy Ways of life!
But the poet says we must keep searching for beauty, which can make our life brighter despite all the evils. Some beauty can remove the (pall)cloth covering all these problems. A shadow can also refer to a dark cloud of smoke and dust. So, the poet compares our problems to this dark cloud, which removes the beauty around us.
4. Problems Engulf us like a Dark Cloud of Dust!
 The poet says the beauty around us comes in some form to boost us from our darkness. Only beauty can save our spirit and soul from the evils of life. Despite all the griefs of our life, beauty comes in the form of everyday things like:
Sun
Moon
Old trees or new plants – which extend their shade to us as a blessing
5.      Simple animals like sheep – the reference can also mean fellow men on this Earth. It believed that Jesus was the shepherd who led men (also known as sheep)
Daffodils – beautiful flowers which grow in spring – symbolize new beginnings
Clear streams of water that give coolness even during hot summers
Thick, solid undergrowth in the middle of forests
Abundant growth of musk-rose blooms
6.      The Sun, moon, trees, fellow men, daffodils, clear rills, thick bushes, musk roses – the various shapes of beauty!
The poet appreciates the beauty in all of the above. He says nature has provided us with beauty to lift our feelings and souls from the sad events around us. Not only the above, but he also finds similar beauty in the inspirational stories of the great men/kings who have done many noble deeds and left behind their legacies. Therefore, he finds such stories as beautiful and splendid as nature.
7.      There is beauty in Inspirational tales of the mighty lords!
In the end, the poet says nature provides abundant beauty that looks like a never-ending fountain of a drink, which falls on us and lets us live forever. It is like a shower of blessings. The beauty of nature is like a fluid that flows straight from the edge of heaven. If we take inspiration from beauty, we can live forever happily and also healthily.
Conclusion
It is a poem about the role of beauty in our lives and how it can refresh our perspective toward thinking. Life has negative and also positive features, but we can achieve the best by finding beauty around us. The things we can find beauty can range from physical items to insubstantial things like feelings or ideas. The result of facing a beautiful thing is memorable. The joy that beauty brings is priceless and also never fades – providing us with memories that can improve our lives forever.